'Ciganos and education – Dialogue between Academics, Policy Makers, Policy Practitioners and Ciganos'
The workshop will take place at the  ISCTE-IUL, Avenida das Forças Armadas, Lisbon.
Responsible organisers: Dr Olga Magano and Dr Manuela Mendes.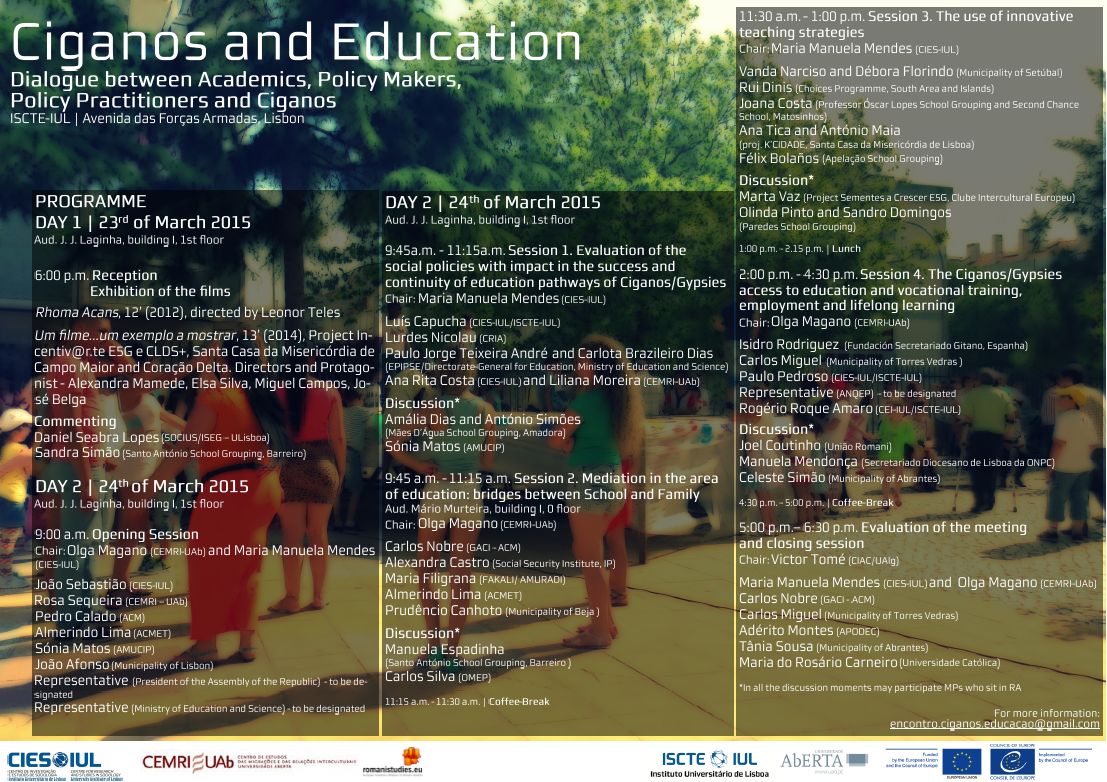 The workshop is organised within the frame of the Bridging the Gap between Academia and policy making actions funded by the European Academic Network on Romani Studies.
Download the programme in pdf.